GREATER TORONTO AND SURROUNDING AREA
Autism Spectrum Disorder Workshops
~ Winter/Spring 2002 Lineup ~
Proudly Presented by Autism Society Ontario ~ York Region Chapter
and BBB Autism Support Network

All parents, professionals and friends welcome.

Registration Required, Limited Enrollment
Phone: 905-780-1590, email: asoyork@axxent.ca
Deanna Pietramala, Consultant, Leaps & Bounds (Bartemeaus)
Deanna Pietramala, Consultant, Leaps & Bounds (Bartemeaus)
DISCLAIMER This Chapter does not endorse any specific therapy, treatment or strategy. We do, however, endorse your right to know.



Location: 11181 Yonge Street, Richmond Hill (unless otherwise specified)
LOYAL TRUE BLUE AND ORANGE BUILDING - YONGE ST. NORTH OF ELGIN MILLS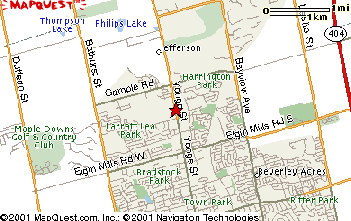 | | |
| --- | --- |
| | FEES COLLECTED AT THE DOOR, RECEIPTS AVAILABLE. |
| | WORKSHOPS ARE SUBSIDIZED BY YORK REGION CHAPTER MEMBER'S VOLUNTEER FUNDRAISING ACTIVITIES. |
| | MEMBERSHIPS AVAILABLE AT THE DOOR. ANNUAL DUES $30.00. GET THE MEMBER'S RATE THAT NIGHT! |
| | DATES AND SPEAKERS ARE CONFIRMED, HOWEVER VENUE MAY CHANGE TO ACCOMMODATE INCREASED NUMBERS FOR ANY PARTICULARLY HIGH INTEREST WORKSHOP. |
| | COST INCLUDES HANDOUT PACKAGES AND REFRESHMENTS. |
| | YOU WILL BE NOTIFIED OF ANY CHANGE OF LOCATION. |

REGISTRATION REQUIRED – CALL 905-789-1590

~ More Conferences, Workshops, Programs and Events ~
PARENT EDUCATION COURSE
presented by Behaviour Management Services, Mental Health Program of York Central Hospital & Kerry's Place Community Services Autism Consultants
June 4, 11, 18 & 25, 2002 4-consecutive Tuesday evenings from 7:00-9:00 pm at Loyal True Blue & Orange Home building 11181 Yonge Street, Richmond Hill, ON
Please Register early as space is limited to a first come first serve basis. Cost is $15 per person. Register by voicemail: (905) 780-1590 or return e-mail
The Parent Education Course is geared to parents whose children are under 12 years of age.
Sessions include:
*** Effective communication
*** Motivating your child
*** Setting up situations for success
*** Effect of your behaviour on your child's behaviour
*** Teaching new skills
| | |
| --- | --- |
| | Social Skills Program – 8 week course. Ages 5 – 19. Fall, winter and spring programs. |
| | |
CACL conference:
Dates: November 3-5, 2002
Place: Delta Meadowvale, Mississauga Ontario
Theme: Meeting the Challenge: Inclusion and Diversity in Education
Session topics will include: parents supporting parents, transition, inclusive curriculum, post secondary, partnerships with other organizations, friendships/relationships, teacher training, and more!
Confirmed Keynote speakers: Michael Fullan, Dean of OISE Janice Gross Stein, Director, Munk Centre for International Studies and Massey Lecturer 2001, author of the book "Cult of Efficiency" A. Wayne MacKay, President and Vice Chancellor, Mount Allison University, NB Doug Willms, Professor and CIAR Chair in Human Development, University of NB and more to come!!
For more information: contact Denise Silverstone at dsilvers@cacl.ca I'll have a brochure and more info (costs etc) soon that I can email you.

11: November 23, 2001