WELCOME TO BBB AUTISM SUPPORT NETWORK
<![if !supportEmptyParas]>



This Website was created out of a desire to provide a place where a variety of information on Autistic Spectrum Disorder (ASD) also known as Pervasive Developmental Disorder (PDD) could be obtained.

This is a good place to come whether you are new to the diagnosis or a seasoned pro. BBB Autism offers all sorts of hints, strategies, links and suggested reading on topics, which are all listed on our homepage.
IF YOU HAVE RUN ACROSS ANY OF THE FOLLOWING TERMS,
THIS WEBSITE IS FOR YOU!!!

| | |
| --- | --- |
| | Autism Spectrum Disorder or A.S.D. |
| | Pervasive Developmental Disorder or P.D.D. |
| | Pervasive Developmental Disorder – Not Otherwise Specified or P.D.D.-NOS |
| | Autism or Classical Autism |
| | High Functioning Autism or H.F.A. |
| | Low Functioning Autism or L.F.A. |
| | Landau-Kleffner Syndrome or LKS |
| | Childhood Disintegrative Disorder or C.D.D. |
| | Rett's Syndrome |
| | ...AND OTHER DISORDERS THAT SOMETIMES COEXIST WITH AUTISM SPECTRUM DISORDER |

YOU MAY FIND THAT SOME CLINICIANS WILL USE THE TERMS PDD, PDD-NOS AND AUTISM INTERCHANGEABLY. IF YOU ARE
UNSURE OF WHAT YOUR CHILD'S DIAGNOSIS MEANS, ASK THE ASSESSING CLINICIAN.
BBB Autism Support Network presents a positive outlook on autism. You won't find any stories that will make you cry here. We are interested in helping you to help your child to communicate better, lessen inappropriate behaviors and reduce the stress and frustration of everyone in your house.
Perhaps an even more important feature is the support we offer. To go right to that section, click here.

We are not doctors; we are parents with kids on the spectrum. We are not diagnosing or prescribing any treatment for your child, we are providing a starting point of information for your consideration. If it looks interesting to you, do further research. If you use ideas, please let us know how they work out for you.

Above all, stay informed, educated, and try to enhance your child's learning experience with imagination and fun!

Good luck to us all!


<![if !supportEmptyParas]>A Note of Thanks…
<![if !supportEmptyParas]>As far as we know, technology has not advanced to the point that websites can put themselves together, and this one is no exception. I wish to thank David, Michelle K., Kelly L. and my family for their help and support during the months it took to put this together, and for their continued patience due to the significant demands of website upkeep. Thanks are also in order to the members of BBB Autism's Online Support Network, the members there are fantastic, and they continue to provide many of the great links for us.
Very special thanks go to Jennifer, who has made great contributions and was instrumental in setting up!
Most of all, I wish to thank my beautiful son!  I could never repay him for the wonderful gifts they have given to me and this site is dedicated to him. I love you!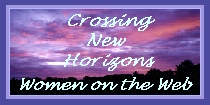 I Am A Proud Member Of:


Review BBB Autism Support Network





website designed, implemented and maintained by deakowen