A BEGINNER'S GUIDE TO AUTISM: STARTING OUT


Could My Child Have an Autism Spectrum Disorder (ASD/PDD)?
Cutting Through the Psychobabble: The DSM-IV Criteria for Autism and PDD-NOS in Plain English


Beginner's Support


Finding Out


Real Stories from Real Parents: A
New Diagnosis
Warning Signs of a Cognitive/Social Delay
Warning Signs of Language/Communication Delay


Recommended Reading
What can you expect during an assessment? A personal experience.


Diagnostics and Testing


A Beginner's Guide to ASD/PDD for Preschoolers in York Region


A Beginner's Guide to ASD/PDD for Preschool Children - General


Links to Start With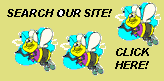 IMPORTANT: The information provided on our website is a general educational aid designed to help you discuss your child's unique issues with your physician, clinician or qualified provider. You should not rely on the information as a substitute for medical or health care advice, or for diagnosis or treatment purposes. Always consult your physician, clinician or other qualified provider as soon as possible about any medical or health-related question. BBB Autism Support Network is not made up of any type of physician ~ we are families helping other families!
Total Links: 375, Counted and Checked July 24, 2002