BBB AUTISM ONLINE SUPPORT NETWORK
HELP FOR PARENTS WITH CHILDREN WHO HAVE AN AUTISM SPECTRUM DISORDER (ASD) OR A PERVASIVE DEVELOPMENTAL DISORDER (PDD)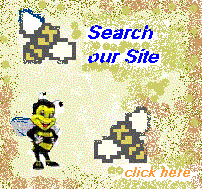 Please note, we are currently under re-construction. Some links may be incorrect or out of date. Please double check the information until further notice.
Last Updated: May 16, 2009
PLEASE CLICK ON THE TOPIC THAT INTERESTS YOU. YOU'LL BE TAKEN TO ITS TABLE OF CONTENTS - AND WILL DISCOVER EVEN MORE INFORMATION!!! To learn if this website is what you've been looking for, please check out our "About this Website" section.
---
This section features access to our great online support club (everyone welcome!) and also addresses coping and stress. One parent describes this section as follows:

"...such a wonderful, supportive site for us parents to come to. Its like having a special room that you can walk into and blow off steam or support others, get info or just say "hi" to each other." posted by Lynn D.

Recommended (by Parents) Reading List, access to our PDF articles, BBB Parent Guides, polls and more. You can also find out more about one of our most popular features, the E-News!
---
---
---
---
According to the theory of aerodynamics, and as may be readily demonstrated through experiments, the Bumble Bee is unable to fly.
This is because the size, the weight, and the shape of his body in relation to his wingspread make flying impossible.
But the Bumble Bee, being ignorant of these scientific truths, goes ahead and flies anyway - and makes a little honey everyday!
~~Author Unknown
(Thanks to Lucy for submitting this!)
Join BBB Autism Support Network
MSN Groups