BBB AUTISM SUPPORT NETWORK - AUTISM SOCIETY OF ONTARIO (YORK REGION CHAPTER)
PRESENT
Sign up for a free subscription today! Each issue comes directly to you by link in your choice in format: HTML or PDF (you will need to download Adobe Acrobat or it's free and easy, click here). The PDF version is printable. We are also offering a new plain text version. For those who don't have Adobe Acrobat, this version is suitable for printing and is an easy download. Each month, you will get a notice to 'pick up' your copy of the E-News. The notice includes an introduction to the issue and a table of contents.
Each issue tackles a different subject, all related (one way or another) to Autism Spectrum Disorder. Our contributors include parents, grandparents, agencies and professionals from all over the world!
To receive a subscription, simply send an email to liz@deaknet.com and you will be added to the list. Put "subscribe" in the subject line, and your preference of format in the body. Also please include first name, last initial and company/agency (if applicable). It is important to reference the email address where you are receiving issues when requesting any changes or back issues, so that we can find you in our data base.
NOTE: If after subscribing, you don't start receiving issues, it may be your email server. Requests do get bounced back to me and I can't contact you to let you know if this is the case. This happens most often with webtv addresses. Sometimes issues come back to me because there is no room in your mailbox. If you haven't received an issue in awhile, please contact me.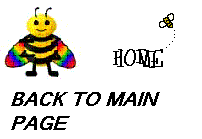 Use the address liz@deaknet.com also to make subscription changes, ask questions or unsubscribe.
We welcome your contributions in the way of articles, links, or original pieces always. We never use your full name or even your child's first name (just first initial) unless permission has been granted ahead of time. We are interested for your ideas for upcoming issues as well.
1. Volume 1; Issue 1 - The Welcome Issue (July 5, 2001)
2. Volume 1; Issue 2 - The Summer Crisis Issue (July 13, 2001)
3. Volume 1; Issue 3 - Spousal Concerns (July 26, 2001)
4. Volume 1; Issue 4 - Sensory Integration (July 30, 2001)
5. Volume 1; Issue 5 - Challenging Behaviors (August 17, 2001)
6. Volume 1; Issue 6 - Back to School (August 24, 2001)
7. Volume 2; Issue 1 - The I.E.P. Issue (September 8, 2001)
8. Volume 2; Issue 2 - Keeping Your Cool (When Your Emotions Are On Fire) (September 28, 2001)
9. Volume 2; Issue 3 - Dealing with Stress (October 24, 2001)
10. Volume 2; Issue 4 - How to Buy a Gift for a Child with ASD (October 31, 2001)
11. Volume 2; Issue 5 - One Child's Story ~ A Lifetime of Love and Interventions (November 15, 2001)
12. Volume 3; Issue 1 - Surviving the Holidays (December 3, 2001)
13. Volume 3; Issue 2 - How to Enjoy Disney World (December 20, 2001)
14. Volume 3; Issue 3 - Parent (and Grandparent) Pioneers of 2002 (January 15, 2002)
15. Volume 3; Issue 4 - Everyday Heroes! (January 31, 2002)
16. Volume 4; Issue 1 - De-Mystifying the GFCF Diet (February 14, 2002)
17. Volume 4; Issue 2 - Acceptance and Denial (February 28, 2002)
18. Volume 4; Issue 3 - Everyday Tips - Part One (March 18, 2002)
19. Volume 4; Issue 4 - Everyday Tips - Part Two (April 3, 2002)
20. Volume 4; Issue 5 - Everyday Tips - Part Three (April 22, 2002)
21. Volume 5; Issue 1 - Interventions for Autism/PDD - Part One (May 8, 2002)
22. Volume 5; Issue 2 - Interventions for Autism/PDD - Part Two (May 28, 2002)
23. Volume 5; Issue 3 - Care and Feeding of the Caregiver (June 13, 2002)
24. Volume 6; Issue 1 - The Anniversary Issue (July 5, 2002)
25. Volume 6; Issue 2 - PDD? ASD? AUTISM? PDD-NOS? HUH? (July 20, 2002)
26. Volume 6; Issue 3 - Play Programs and Rainy Day Fun (August 3, 2002)
27. Volume 6; Issue 4 - The Cure Controversy (August 15, 2002)
28. Volume 7; Issue 1 - Changes (September 4, 2002)
29. Volume 7; Issue 2 - New Ways to Teach Old Favorites (September 26, 2002)
30. Volume 7; Issue 3 - BOO! It's Hallowe'en! (October 22, 2002)
31. Volume 7; Issue 4 - Holiday Issue! (December 13, 2002)
31. Volume 8; Issue 1 - The New Face of BBB Autism Support (February 5, 2003)
31. Volume 8; Issue 2 - The ABCs of Challenging Behaviour (April 5, 2003)
32. Volume 8; Issue 3 - Restraint (July 30, 2003)
33. Volume 9; Issue 1 - Welcome Back (January 1, 2005)
101; July 31, 2003